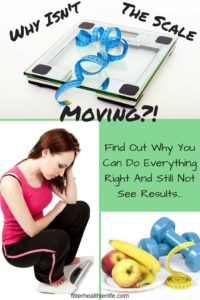 You've been making healthy food choices, watching your portions, exercising, and drinking plenty of water. Your chosen day to weigh-in comes….and the number on the scale hasn't budged at all!
Fewer things are more frustrating and disappointing for people trying to shed some extra pounds. While we understand the let down, you may be surprised to learn why that pesky scale has stayed still.
The Whoosh Effect
Have you heard of this? Admittedly, the term "whoosh effect" is not scientific, but there is some science behind the theory. When you create a calorie deficit through diet and/or exercise, the fat cells in your body become empty of triglyceride, which gets broken down for energy.
It would seem logical that the fat cells would automatically shrink when that happens, but they actually fill with water first. This water retention may cause the number on the scale to stay the same or even rise slightly. But don't fret – this is a temporary as your fat cells are waiting for more fat to come back in. After a while your fat cells will give up and the retained water will "whoosh" out, causing body shrinkage and a drop in that dreaded scale number!
So basically, though you might not see the results right away, your body is burning fat! Don't give up – keep up the hard work you've been doing and your body will reward you. Next time the scale is stagnant, you can look forward to a whoosh effect! In the meantime, find some other ways to measure your progress to keep you motivated. Check out our blog post on other ways to measure up here.  
Let us know in the comments if you've had a whoosh effect!
Please follow and like us: